8th April 2023
BOOK WEEK RETURNED WITH A BANG IN MARCH, AS THREE ACCLAIMED CHILDREN'S AUTHORS CAME TO VISIT GUERNSEY SCHOOLS!
Children had the chance to hear from author Stewart Foster, author and illustrator Ellie Sandall, and author and poet A.F Harrold. They talked about the inspiration behind their work, made the children laugh with funny stories, and shared their top tips for getting into writing or illustrating.
Stewart Foster is the author of numerous children's novels including The Bubble Boy and Checkmates. His books have won multiple school and library awards, been nominated for the prestigious Carnegie Medal, and been recommended by Empathy Lab and Reading Well. Stewart visited secondary schools, talking about his writing process, and discussing topics like mental health, which are explored in his books. He left lots of time for students to ask questions, and they had some great conversations. Unfortunately, Stewart's planned trip to St Anne's in Alderney was cancelled due to bad weather, but the sessions were instead delivered virtually, so the students didn't miss out!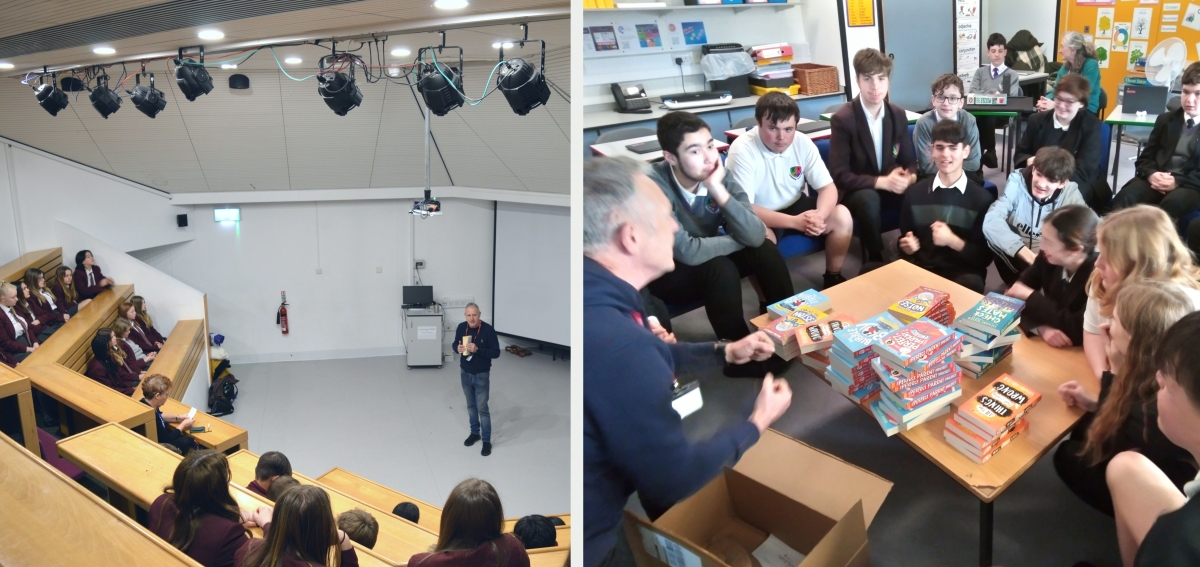 Ellie Sandall is an author and illustrator from Lincolnshire, whose books Everybunny Dance and Balancing Bernie are popular with young children across the UK. Ellie visited children in Key Stage 1, talking to them about how she became an illustrator and how to find your own drawing style. Everyone got involved in her interactive challenges during the sessions, including how to draw Bernie the dog in a few easy steps. The children also loved seeing how many dogs they could balance in their arms!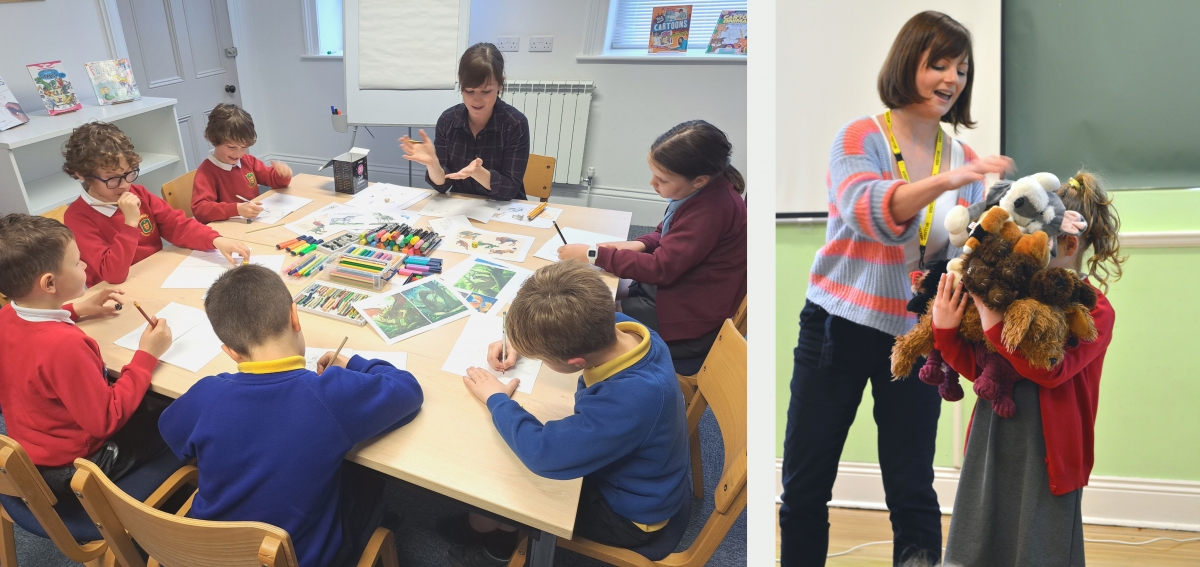 A.F. Harrold is an acclaimed writer, poet, and performer, well known for his funny and offbeat Fizzlebert Stump and Greta Zargo series. He last came to Guernsey for Book Week in 2018, when he proved a huge hit in schools, so we were very pleased to welcome him back again. He visited children in Key Stage 2, entertaining them with his poems and demonstrating how to create a poem by starting with a simple idea (there were some great suggestions for 'what would happen if you had a dangerous animal at the breakfast table'!).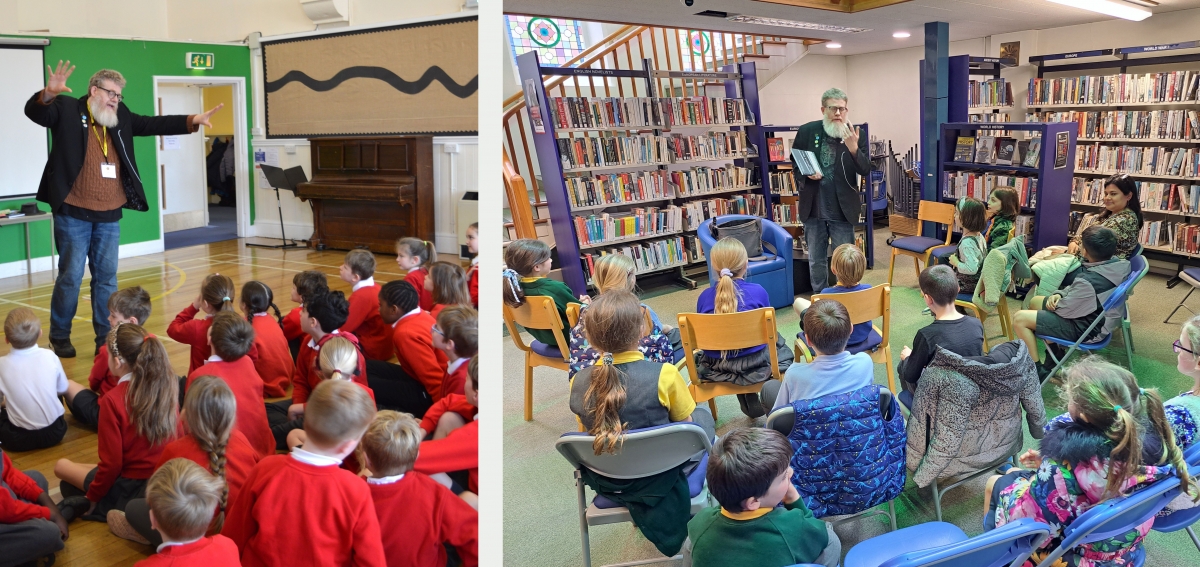 We also held some special events after school at the Library, including a poetry talk and an illustration workshop, giving more children and families the chance to meet the authors. The winners of each Book Week competition category were also awarded with their certificates and prizes.
Thank you to the schools, to Stewart, Ellie and A.F Harrold, and especially to all the children for making Book Week 2023 so much fun - we can't wait for next year!