20th April 2022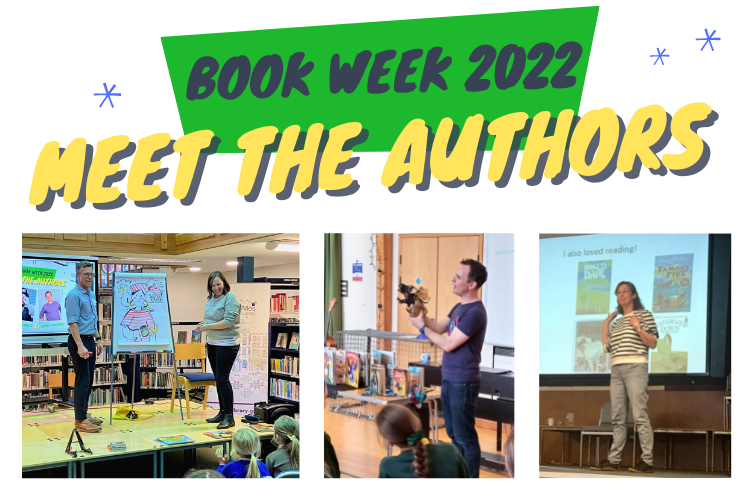 Book Week 2022 returned with a bang this March, as three acclaimed children's authors travelled over to Guernsey, visiting schools across the Bailiwick!
Children had the opportunity to hear from authors Gareth P Jones and Lisa Thompson, plus illustrator Garry Parsons, as they performed in their schools. They talked about the inspiration behind their work, made the children laugh with funny stories and shared their top tips for those who might want to get into writing or illustrating.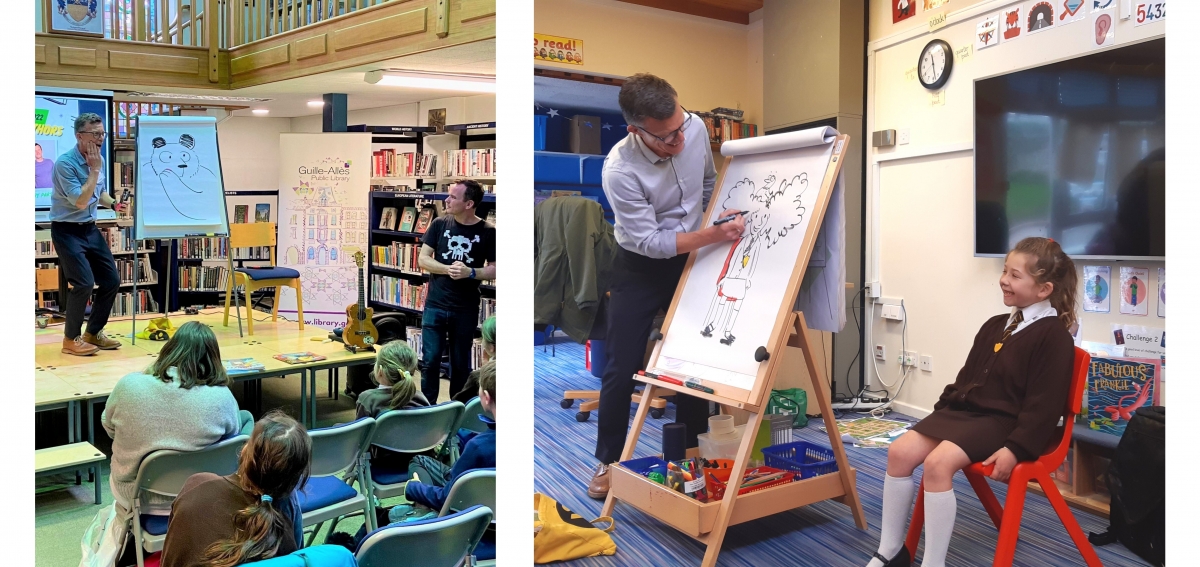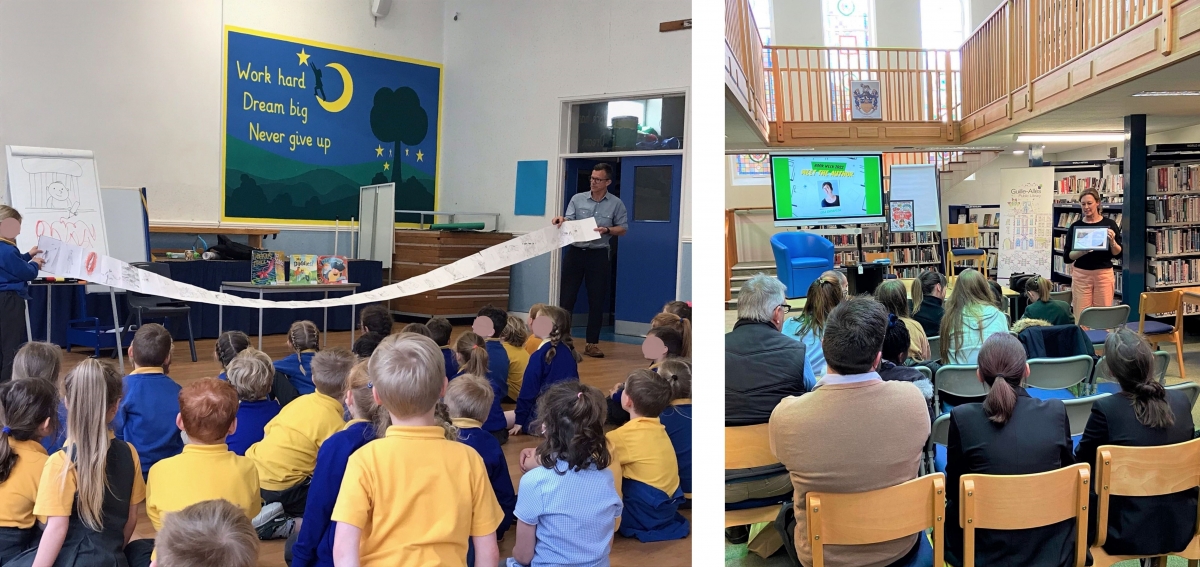 Gareth P Jones is the Blue Peter award winning author of more than 40 books for children of all ages, including The Dragon Detective Agency and The Thornthwaite Inheritance. His latest series, Pet Defenders, sees pets battling to save the world from alien invasion. Gareth talked to children in Key Stage 2 – taking along his trusty ukulele (despite it losing a string mid-song!) and playing the piano while chatting about his books.
Lisa Thompson won the Channel Island Children's Book Award in 2020 with her book The Day I Was Erased. Her other bestselling novels include The Light Jar, The Goldfish Boy, and The Boy Who Fooled The World. Lisa visited children in Key Stage 3, chatting to them about the power of reading, and even setting them an 'escape room' challenge (which La Mare High completed in record time!).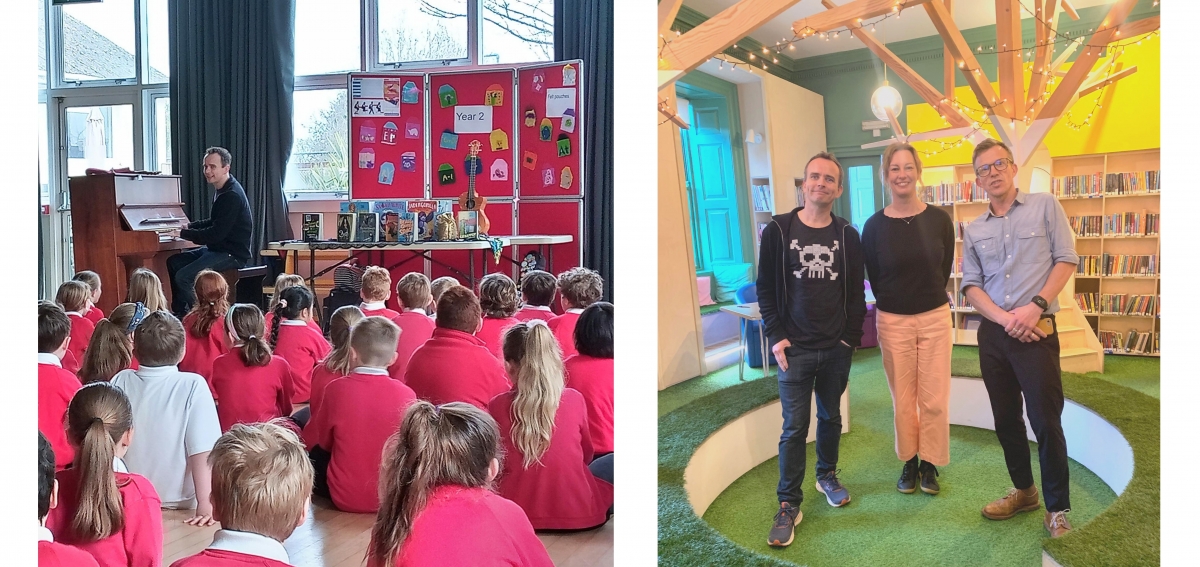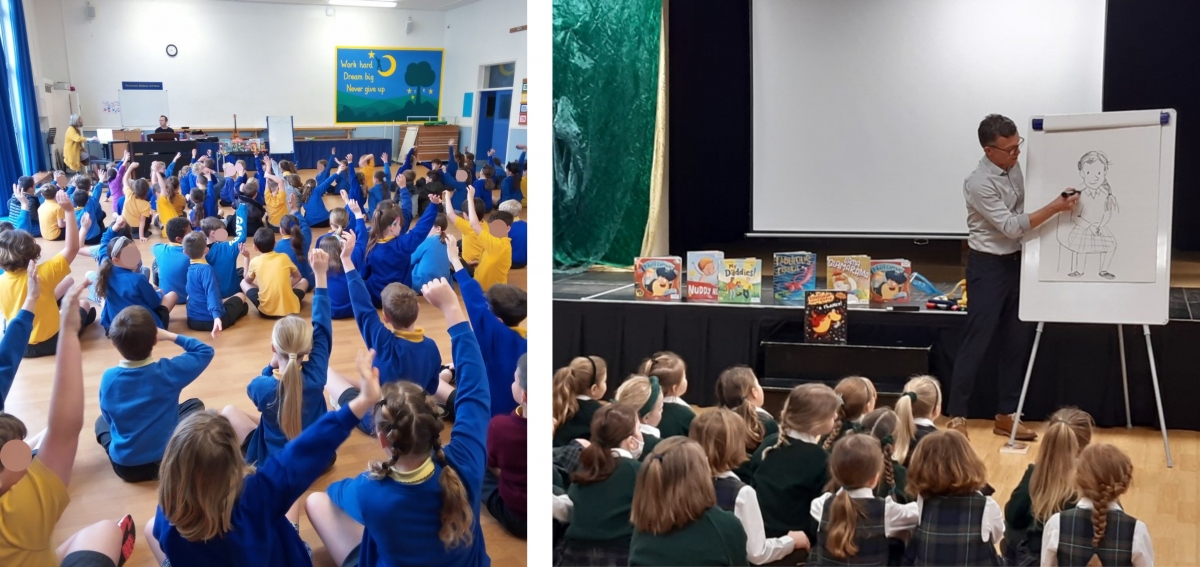 Garry Parsons has worked with many of the UK's most talented writers and is the illustrator of bestselling books like Are You The Pirate Captain?, Nuddy Ned, and the hugely popular The Dinosaur That Pooped series. Garry visited children in Key Stage 1, entertaining them with his 'live' sketching of pupils, sharing his extra-long sketch book and letting them know the 3 key ingredients of being a good illustrator (1. A good rubber, 2. A good imagination, 3. Practice).
We also held some special events after school at the Library, giving more children and families the chance to meet the authors. The winners of each Book Week competition category were also awarded with their certificates and prizes. After the talks, children were able to get their books signed, and queued through the Children's Library for that all-important scribble on the inside page!
Thank you to the schools, to Garry, Gareth and Lisa, and especially to all the children for making Book Week 2022 so much fun - we're already looking forward to next year!