18th January 2021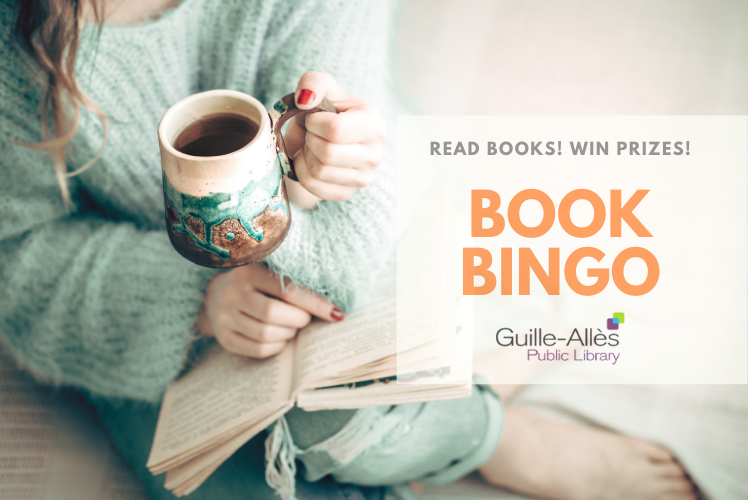 Book Bingo is back! 
Our reading challenge for adults returns for 2021 with brand new categories and more great prizes from the Old Quarter Restaurant, the Fermain Valley Hotel, and the OGH.
The challenge is to read 9 books in 9 different categories, which this year include 'Local Connection', 'Released in the Last Year', and 'Family Saga'.
Stuck for ideas on what to read? We can help! Here's Beth Brown from our Adult Services Team with her recommendations.
Local Connection
Dark Sky Island by Lara Dearman
Journalist Jennifer Dorey joins forces with a police inspector to uncover long-buried secrets, simmering resentments, and a chilling murder in a tiny, remote island in the English Channel...
The island of Sark lies isolated in the dark waters of the Channel Islands. No cars are allowed. No streetlamps light its paths. It is the world's only Dark Sky Island. This breathtaking patch of land seems the picture of tranquillity—but at its heart lies a web of murder, deceit, and hidden danger.
When bones are discovered on Derrible Bay and an elderly resident is violently murdered, DCI Michael Gilbert from the nearby island of Guernsey is called in to tackle the case. With his department under fire, he needs to find the killer—and fast. Joining him is newspaper reporter Jennifer Dorey, whose father died in a mysterious drowning off the island. As Michael struggles to crack the case and Jennifer launches her own investigation, the island's residents are left reeling, and soon their dark secrets begin to unravel.
Beth says: This is one of the most popular crime books in the Library, and not just because it's set on Sark. It's a fantastic read – go for it!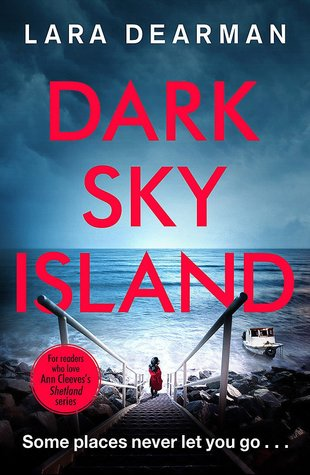 Recommended by Someone Else
Women Don't Owe You Pretty by Florence Given
Florence Given's debut book explores all progressive corners of the feminist conversation; from insecurity projection and refusing to find comfort in other women's flaws, to deciding whether to date or dump them, all the way through to unpacking the male gaze and how it shapes our identity.
WOMEN DON'T OWE YOU PRETTY is an accessible leap into feminism for people at all stages of their journey who are seeking to reshape and transform the way they view themselves. In a world that tells women we're either not enough or too much, it's time we stop directing our anger and insecurities onto ourselves, and start fighting back to re-shape the toxic structures of our patriarchal society.
Beth says: I love everything about this book and highly recommend it. I wish I could give it to everyone to read. This is a great introduction to feminism, personal boundaries and self-worth, accompanied by lovely vibrant illustrations from the author.
Reserve Women Don't Owe You Pretty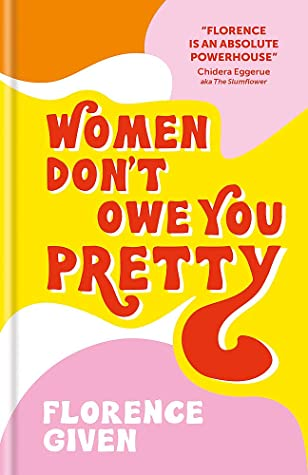 Released in the Last Year
My Friend Anna: The Story of a Fake Heiress by Rachel DeLoache Williams
Vanity Fair photo editor Rachel DeLoache Williams's new friend Anna Delvey, a self-proclaimed German heiress, was worldly and ambitious. She was also generous. When Anna proposed an all-expenses-paid trip to Marrakech, Rachel jumped at the chance. But when Anna's credit cards mysteriously stopped working, the dream vacation quickly took a dark turn. Anna asked Rachel to begin fronting costs—first for flights, then meals and shopping, and, finally, for their $7,500-per-night private villa. Before Rachel knew it, more than $62,000 had been charged to her credit cards. Anna swore she would reimburse Rachel the moment they returned to New York.
Back in Manhattan, the repayment never materialized, and a shocking pattern of deception emerged. Rachel learned that Anna had left a trail of deceit—and unpaid bills—wherever she'd been. Mortified, Rachel contacted the district attorney, and in a stunning turn of events, found herself helping to bring down one of the city's most notorious con artists.
Beth says: It's impossible not to get hooked on this story. A glitzy, glamourous fraudster throwing money around New York and getting away with it – but how? That question had me flying through the pages.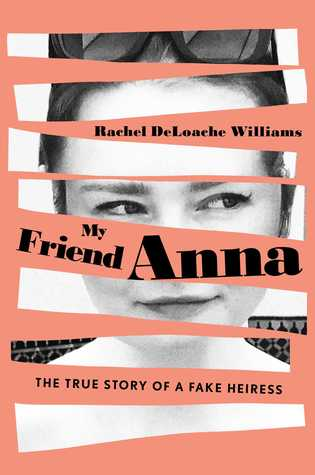 Set in the Past
The Muse by Jessie Burton
A picture hides a thousand words . . . 
On a hot July day in 1967, Odelle Bastien climbs the stone steps of the Skelton gallery in London, knowing her life is about to change forever. Having struggled to find her place in the city since she arrived from Trinidad five years ago, she has been offered a job as a typist under the tutelage of the glamorous and enigmatic Marjorie Quick. But though Quick takes Odelle into her confidence, and unlocks a potential she didn't know she had, she remains a mystery - no more so than when a lost masterpiece with a secret history is delivered to the gallery.
The truth about the painting lies in 1936 and a large house in rural Spain, where Olive Schloss, the daughter of a renowned art dealer, is harbouring ambitions of her own. Into this fragile paradise come artist and revolutionary Isaac Robles and his half-sister Teresa, who immediately insinuate themselves into the Schloss family, with explosive and devastating consequences . . .
Beth says: As with Jessie Burton's other novels like The Miniaturist, this is a beautiful story of intrigue and scandal. You always think her novels will lead down one path and then you're completely surprised by the end. This is historical fiction at its finest.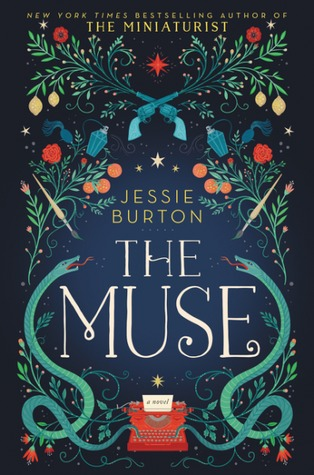 Set in the Future
Fahrenheit 451 by Ray Bradbury
Guy Montag is a fireman. In his world, where television rules and literature is on the brink of extinction, firemen start fires rather than put them out. His job is to destroy the most illegal of commodities, the printed book, along with the houses in which they are hidden.
Montag never questions the destruction and ruin his actions produce, returning each day to his bland life and wife, Mildred, who spends all day with her television 'family'. But then he meets an eccentric young neighbor, Clarisse, who introduces him to a past where people did not live in fear and to a present where one sees the world through the ideas in books instead of the mindless chatter of television.
When Mildred attempts suicide and Clarisse suddenly disappears, Montag begins to question everything he has ever known.
Beth says: A great dystopian classic that celebrates the power of books. It should be on everyone's list!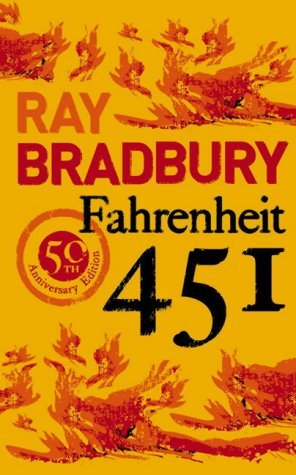 Family Saga
My Family and Other Animals by Gerald Durrell
'What we all need,' said Larry, 'is sunshine...a country where we can grow.'
'Yes, dear, that would be nice,' agreed Mother, not really listening.
'I had a letter from George this morning - he says Corfu's wonderful. Why don't we pack up and go to Greece?'
'Very well, dear, if you like,' said Mother unguardedly.
Escaping the ills of the British climate, the Durrell family - acne-ridden Margo, gun-toting Leslie, bookworm Lawrence and budding naturalist Gerry, along with their long-suffering mother and Roger the dog - take off for the island of Corfu.
But the Durrells find that, reluctantly, they must share their various villas with a menagerie of local fauna - among them scorpions, geckos, toads, bats and butterflies.
Beth says: A memoir of family and the natural world that's equal parts fascinating and funny!
Reserve My Family and Other Animals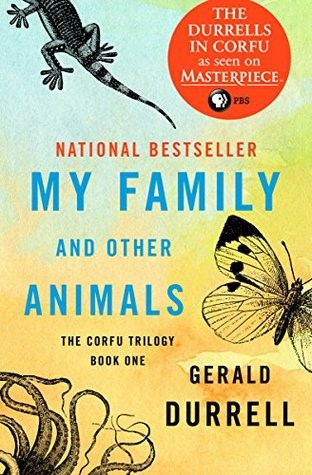 Old Favourite
The Lion, the Witch and the Wardrobe by C.S. Lewis
Narnia...the land beyond the wardrobe door, a secret place frozen in eternal winter, a magical country waiting to be set free.
Lucy is the first to find the secret of the wardrobe in the professor's mysterious old house. At first her brothers and sister don't believe her when she tells them of her visit to the land of Narnia. But soon Edmund, then Peter and Susan step through the wardrobe themselves. In Narnia they find a country buried under the evil enchantment of the White Witch. When they meet the Lion Aslan, they realise they've been called to a great adventure and bravely join the battle to free Narnia from the Witch's sinister spell
Beth says: After reading this series in my teens, it's remained a dear favourite. This is the perfect high fantasy novel to lose yourself in.
Reserve The Lion, The Witch and The Wardrobe
Love the Cover
Miss Peregrine's Home for Peculiar Children by Ransom Riggs
A mysterious island. An abandoned orphanage. A strange collection of very curious photographs. It all waits to be discovered in Miss Peregrine's Home for Peculiar Children, an unforgettable novel that mixes fiction and photography in a thrilling reading experience.
As our story opens, a horrific family tragedy sets sixteen-year-old Jacob journeying to a remote island off the coast of Wales, where he discovers the crumbling ruins of Miss Peregrine's Home for Peculiar Children. As Jacob explores its abandoned bedrooms and hallways, it becomes clear that the children were more than just peculiar. They may have been dangerous. They may have been quarantined on a deserted island for good reason. And somehow - impossible though it seems they may still be alive.
A spine-tingling fantasy illustrated with haunting vintage photography, Miss Peregrine's Home for Peculiar Children will delight adults, teens, and anyone who relishes an adventure in the shadows.
Beth says: I love books with a spooky and whimsical edge to them and Miss Peregrine's Home for Peculiar Children is at the top of that list. Love it!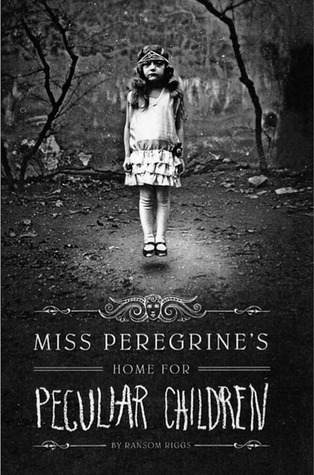 Hate the Cover
The Fortress by S.A. Jones
Jonathon Bridge has a corner office in a top-tier law firm, tailored suits and an impeccable pedigree. He has a fascinating wife, Adalia, a child on the way, and a string of pretty young interns as lovers on the side. He's a man who's going places. His world is our world: the same chaos and sprawl, haves and have-nots, men and women, skyscrapers and billboards. But it also exists alongside a vast, self-sustaining city-state called The Fortress where the indigenous inhabitants–the Vaik, a society run and populated exclusively by women–live in isolation.
When Adalia discovers his indiscretions and the ugly sexual violence pervading his firm, she agrees to continue their fractured marriage only on the condition that Jonathan voluntarily offers himself to The Fortress as a supplicant and stay there for a year. Jonathon's arrival at The Fortress begins with a recitation of the conditions of his stay: Hh is forbidden to ask questions, to raise his hand in anger, and to refuse sex.
Beth says: I find the cover unnerving but don't be put off! This is an enjoyable read that's great for fans of Margaret Atwood. Think The Handmaid's Tale but gender-bent.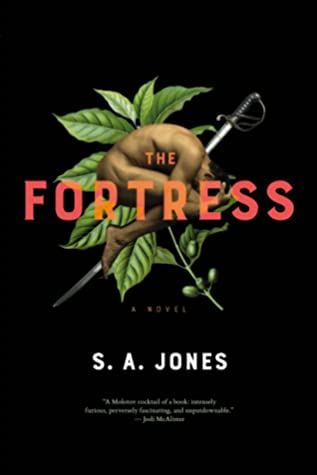 Want to try Book Bingo? Pick up a card from the Library or download the PDF.