1st March 2023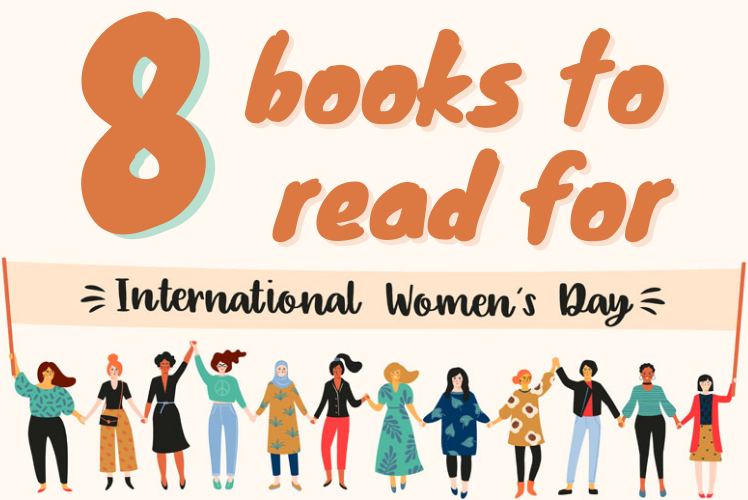 International Women's Day is a global day celebrating the social, economic, cultural and political achievements of women. The Library catalogue is bursting with works from incredible female writers, from all walks of life, and it would be impossible to put together a definitive list. Librarian Beth has gathered 8 titles that explore the lives and experiences of women, both fiction and nonfiction, we think everyone should read. Click on the titles to reserve a copy!
Chemist Elizabeth Zott is not your average woman. In fact, Elizabeth Zott would be the first to point out that there is no such thing as an average woman. But it's the early 1960s and her all-male team at Hastings Research Institute takes a very unscientific view of equality. Except for one: Calvin Evans; the lonely, brilliant, Nobel–prize nominated grudge-holder who falls in love with—of all things—her mind. True chemistry results.
Beth says: Elizabeth Zott is ICONIC. The world she lives in isn't kind to women but she doesn't need it to be. If she wants something, she goes for it!
Published in 1929, A Room of One's Own is based on a series of lectures Woolf gave at Cambridge University entitled Women and Fiction. Woolf takes you through the history of women's writing, rife with distraction and at the mercy of a patriarchal society. So, what then do women need to be free to create and write? Solitude, independence, and a room with a lock on the door! This is a great read that makes you appreciate what we have now and must have been so empowering to hear back then. 
For years, rumors of the "Marsh Girl" haunted Barkley Cove, a quiet fishing village. Kya Clark is barefoot and wild; unfit for polite society. So in late 1969, when the popular Chase Andrews is found dead, locals immediately suspect her.
But Kya is not what they say. A born naturalist with just one day of school, she takes life's lessons from the land, learning the real ways of the world from the dishonest signals of fireflies. But while she has the skills to live in solitude forever, the time comes when she yearns to be touched and loved. Drawn to two young men from town, who are each intrigued by her wild beauty, Kya opens herself to a new and startling world—until the unthinkable happens.
The story asks how isolation influences the behaviour of a young woman, who like all of us, has the genetic propensity to belong to a group. The clues to the mystery are brushed into the lush habitat and natural histories of its wild creatures.
Beth says: Kya grows up facing so many hardships, but she never lets them get in the way of leading life on her own terms. She's a super inspiring lady.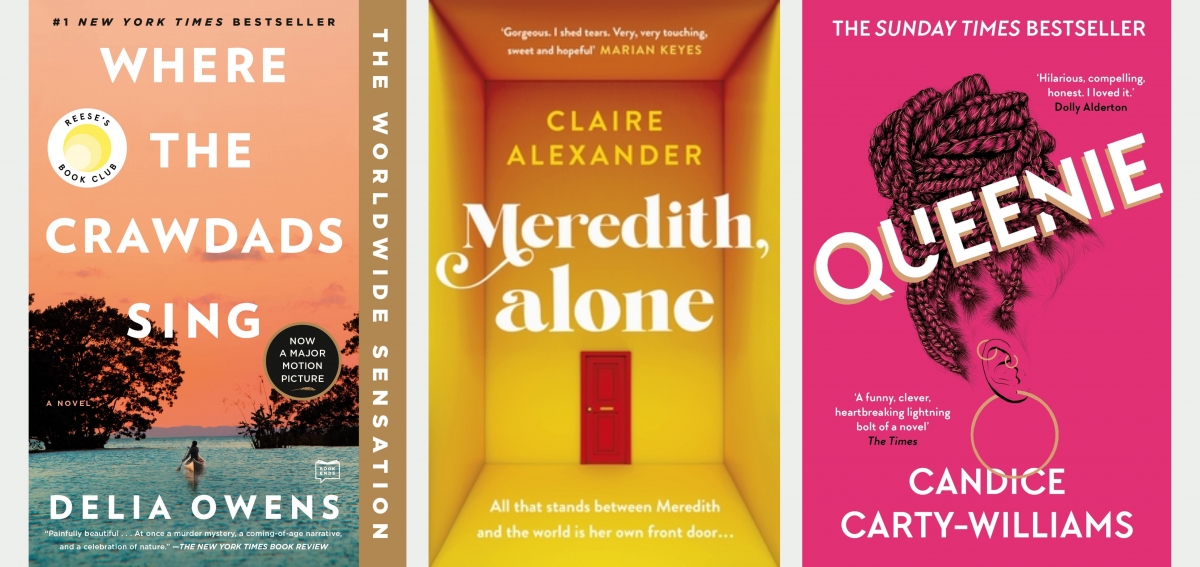 The first ever female Poet Laureate, Carol Ann Duffy is an award-winning poet for good reason. This collection tells the story of famous men from the perspective of their wives. From Mrs Darwin to Queen Kong – it's clever and imaginative, bringing women out from the shadows to tell their own side of the story.
For anyone who has lost hope, Meredith will help you find it. Discover the most uplifting and unforgettable debut of 2022. Meredith Maggs hasn't left her house in 1,214 days. But she insists she isn't alone.
She has her cat, Fred. Her friend Sadie visits when she can. There's her online support group, StrengthInNumbers. She has her jigsaws, favourite recipes, her beloved Emily Dickinson, the internet, the Tesco delivery man and her treacherous memories for company. But something's about to change. First, new friends Tom and Celeste burst into her life. Then an estranged sister she hasn't spoken to in years. Suddenly her carefully curated home is no longer a safe place to hide. Whether Meredith likes it or not, the world is coming to her door . . .
Beth says: A quiet type of strength exists, and Meredith has it. Meredith experiences a lot of personal growth, and it's very moving to read it.
6. I Am Malala by Malala Yousafzai
A truly extraordinary story and one that leaves you with a resounding sense of hope. When the Taliban took control of the Swat Valley in Pakistan, one girl spoke out and nearly paid the price with her life. Malala Yousafzai speaks of her miraculous recovery from that day, and her subsequent journey to the United Nations, becoming the youngest ever Nobel Peace Prize laureate and her continuing campaign for every girl's right to an education.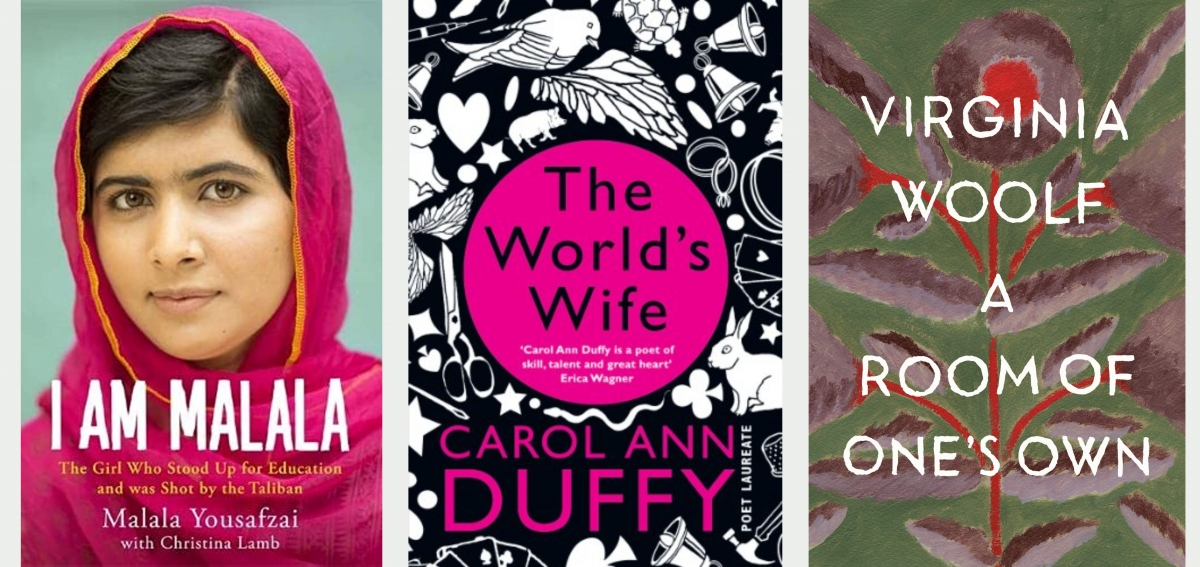 7. Queenie by Candice Carty-Williams
Queenie Jenkins can't cut a break. Well, apart from the one from her long term boyfriend, Tom. That's definitely just a break though. Definitely not a break up. Then there's her boss who doesn't seem to see her and her Caribbean family who don't seem to listen (if it's not Jesus or water rates, they're not interested). She's trying to fit in two worlds that don't really understand her. It's no wonder she's struggling. She was named to be queen of everything. So why is she finding it so hard to rule her own life?
A darkly comic and bitingly subversive take on life, love, race and family, QUEENIE will have you nodding in recognition, crying in solidarity, and rooting for this unforgettable character every step of the way.
Beth says: Queenie isn't perfect and she doesn't pretend to be. She struggles. She's human, but her real strength lies in her ability to bounce back.
8. Jane Eyre by Charlotte Bronte
Jane Eyre makes it to the list firstly because of the protagonist. Jane challenges the traditions of the mid 1800s, battling against the subordination of women and pushing for the right to make her own choices. Secondly, all three Bronte sisters became published writers in 1846, under a pseudonyms, to avoid the commonplace prejudice against female writers at the time. Power to them!
For more book inspiration, check out more of our blogs here.