14th August 2023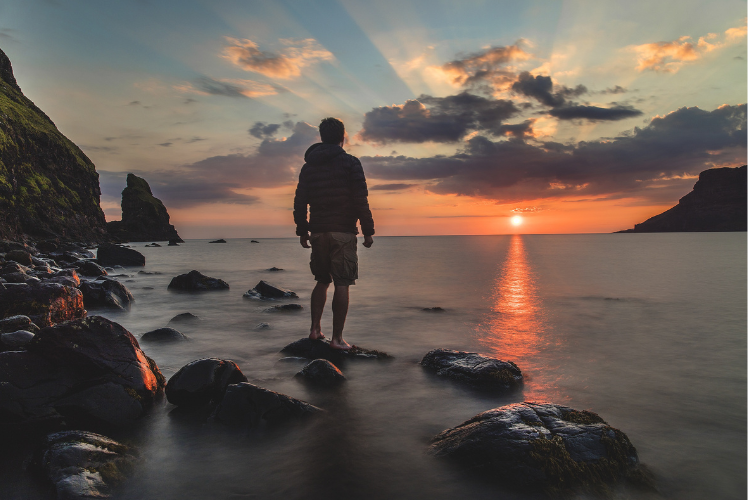 Books have the power to transport us to different places, with travel books providing the perfect way to get away without ever having to pack your bags! We've gathered some of our favourite travel books about inspiring and strong-spirited adventurers. Click the titles to reserve them from the Library.
At twenty-six, Cheryl Strayed thought she had lost everything. In the wake of her mother's rapid death from cancer, her family broken and her marriage ending. With nothing to lose, she made the most impulsive decision of her life: to walk eleven-hundred miles of the west coast of America - from the Mojave Desert, through California and Oregon, and into Washington state - and to do it alone.
Made famous by the film adaptation starring Reese Witherspoon, Wild powerfully captures the terrors and pleasures of one young woman forging ahead against all odds on a journey that maddened, strengthened, and ultimately healed her.
2. Shantaram by Gregory David Roberts
Reportedly based on aspects of Roberts' own life (who really was an escaped convict!), Shantaram follows the journey of Lin, a bank robber and heroin addict who escapes from an Australian prison and flees to India. Arriving in Bombay with not much more than a fake passport, Lin begins a new life in the tumultuous and chaotic city in the early 1980s, which the book conjures so well you can almost smell it.
Meeting all manner of characters and ending up living in a Bombay slum, Lin manages to learn a new language, establish a free health clinic and even join the mafia. A chunky read at 900 pages long, this is a larger-than-life tale of adventure.
It's 3 a.m. and Elizabeth Gilbert is sobbing on the bathroom floor. She's in her thirties, she has a husband, a house, they're trying for a baby - and she doesn't want any of it.
A bitter divorce and a turbulent love affair later, she emerges battered and bewildered and realises it is time to pursue her own journey in search of three things she has been missing: pleasure, devotion and balance.
Even if you've seen the film (with the wonderful Julia Roberts as Elizabeth), it's worth giving the book a read. In this entertaining travel journal, Gilbert manages to find humour in the tragic moments of her journey – through Italy, India and beyond - giving simple answers to the questions we're all seeking in life.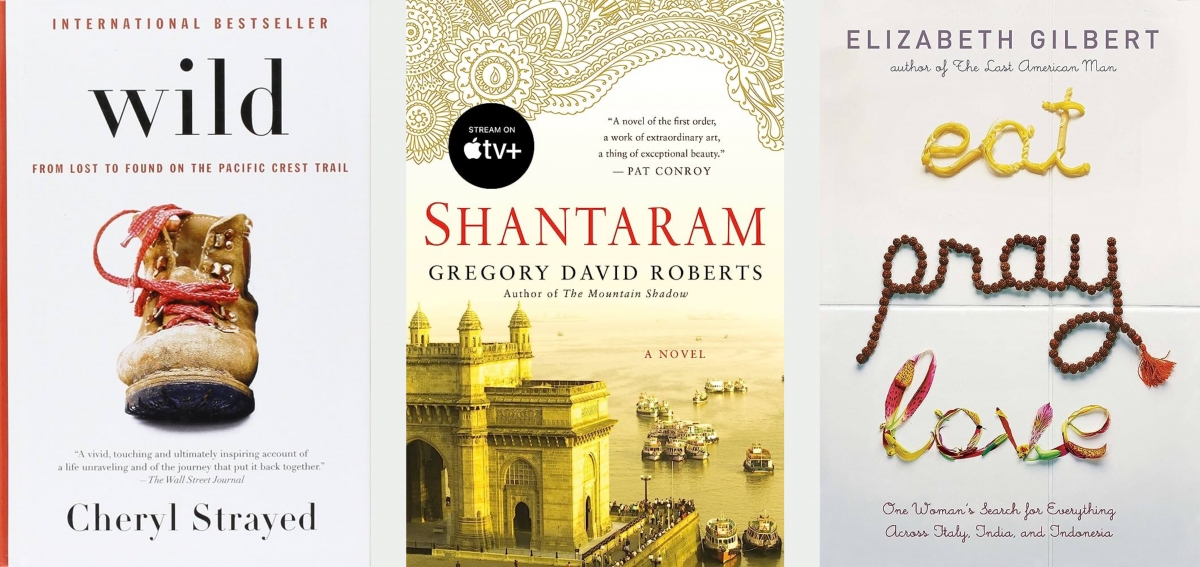 At the age of forty-eight, on the verge of a divorce, Rita Golden Gelman left an elegant life in L.A. to follow her dream of travelling the world, connecting with people in cultures all over the globe.
In 1986, Rita sold her possessions and became a nomad, living in a Zapotec village in Mexico, sleeping with sea lions on the Galapagos Islands, and residing everywhere from thatched huts to regal palaces. Tales of a Female Nomad is a true story of an ordinary woman living an extraordinary existence all over the world. Be prepared to start packing a backpack after reading this!
Denmark is officially the happiest nation on Earth, so when journalist Helen Russell finds herself spending a year in rural Jutland, she decides she'll do all she can to uncover the secrets of the Danes' happiness. But will the long, dark winters and pickled herring take their toll. From navigating the nuances of childcare, education, and interior design, to sexism and Lego, The Year of Living Danishly is a funny, poignant record of a year in a different country. It shows us where the Danes get it really right, where they get it wrong, and how we might benefit from living a little more Danishly ourselves. 
6.  Icebreaker by Horatio Clare
A message from the Finnish embassy launches Horatio Clare on a voyage around an extraordinary country and an unearthly place, the frozen Bay of Bothnia, just short of the Arctic circle. Travelling with the crew of Icebreaker Otso, Horatio, whose last adventure saw him embedded on Maersk container vessels for the bestseller Down to the Sea in Ships, discovers stories of Finland, of her mariners and of ice.
Aboard Otso Horatio gets to know the men who make up her crew, and explores Finland's history and character. Surrounded by the extraordinary colours and conditions of a frozen sea, he also comes to understand something of the complexity and fragile beauty of ice, a near-miraculous substance which cools the planet, gives the stars their twinkle and which may hold all our futures in its crystals.
One Family. 30 Countries. No Turning Back.
John Ahern had a good job, a big house, a loving wife and two great kids. But he felt he was somehow failing as a husband and father. Craving a great adventure to bring his family closer together, he sabotages his high-flying career, rents out the house and buys a battered old campervan online. The plan is to spend a year on the road... with kids. As they roll through 30 countries on an unpredictable, challenging and hilarious journey, John and his family find themselves mugged by monkeys, charmed by snake handlers and inspired by their fellow wanderers to create a life less ordinary. It's a life-changing trip. Take it!