17th March 2022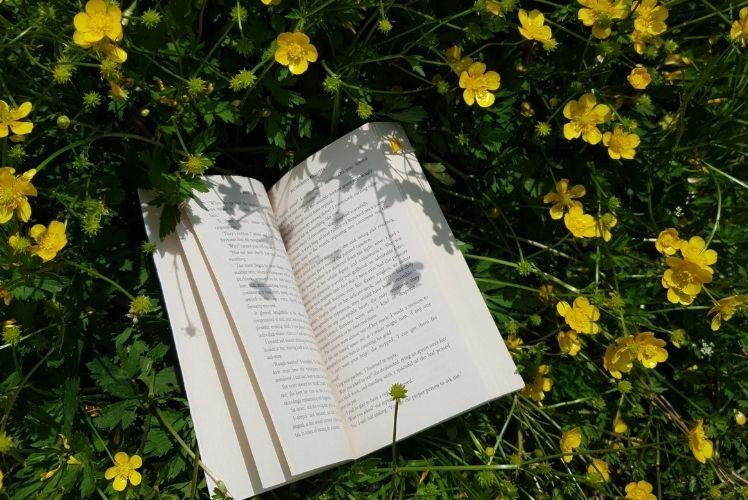 This weekend marks the official start of spring! With longer days and more sunshine, we can perhaps start to take our reading outside. Whether listening to an audiobook during a walk or settling on a blanket in the park, here are 6 good mood books to put a spring in your step. Click on the titles to reserve them today.
Where'd you go, Bernadette by Maria Semple
Bernadette Fox has vanished.
When her daughter Bee claims a family trip to Antarctica as a reward for perfect grades, Bernadette, a fiercely intelligent shut-in, throws herself into preparations for the trip. But worn down by years of trying to live the Seattle life she never wanted, Ms. Fox is on the brink of a meltdown. And after a school fundraiser goes disastrously awry at her hands, she disappears, leaving her family to pick up the pieces--which is exactly what Bee does, weaving together an elaborate web of emails, invoices, and school memos that reveals a secret past Bernadette has been hiding for decades. Where'd You Go Bernadette is an ingenious and unabashedly entertaining novel about a family coming to terms with who they are and the power of a daughter's love for her mother.
Reserve Where'd you go, Bernadette
And Now for the Good News… by Ruby Wax
You would be forgiven for thinking 2020 was not the year for a book about good news. But now might be the time we need it most. Ruby Wax is here to reassure us with her brand-new book, And Now For The Good News. This is her positivity prescription, showing us the green shoots of optimism and change forcing their way up and into the sunlight.
She has spent the last three years speaking to the inspiring people who are spearheading the latest innovations and influencing a brighter future for humanity. From the communities being designed to eradicate loneliness and the companies putting their employees' happiness first, to the AI technology teaching children with learning difficulties and taking literacy to levels higher than ever before.
Ruby's here to show you that behind the clouds, the sun still shines. So, do you want the good news?
Reserve and Now for the Good News…
Care-free Plants: hundreds of trouble-free winners for a beautiful garden by Reader's Digest
Transform any location into a care-free garden oasis with this must-have resource for gardening in any locale. Time- and money-saving tips and tricks show you how to have the most stress-free, no-hassle garden. The 200 easiest, and most versatile problem-free plants are showcased in this idea-packed book.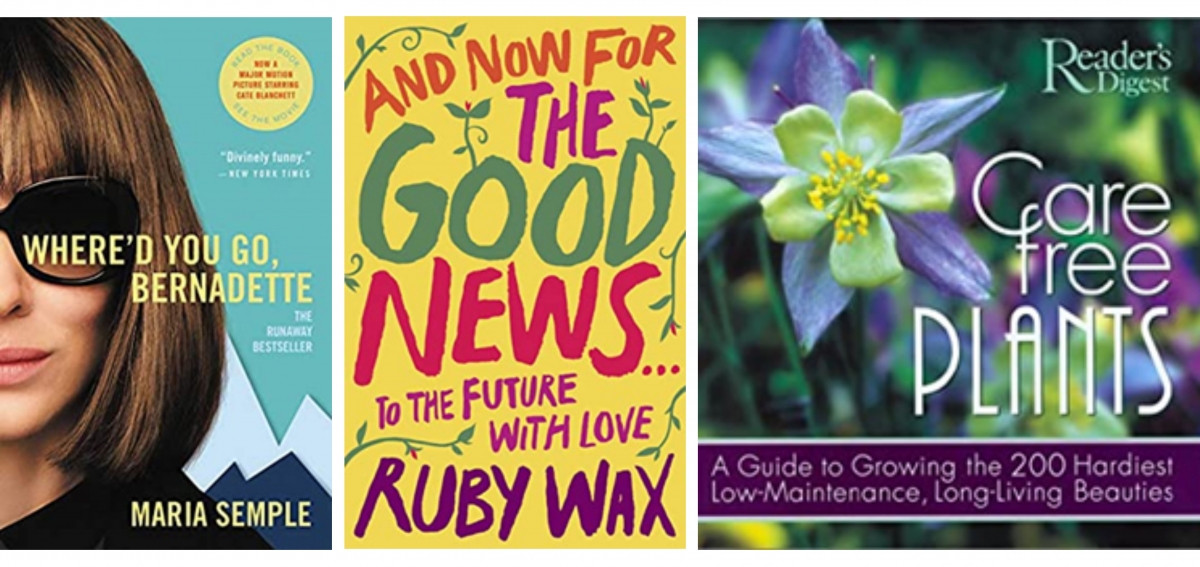 And Away… by Bob Mortimer
Bob Mortimer's life was trundling along happily until suddenly in 2015 he was diagnosed with a heart condition that required immediate surgery and forced him to cancel an upcoming tour. The episode unnerved him but forced him to reflect on his life so far. This is the framework for his hilarious and moving memoir, And Away...
Although his childhood in Middlesbrough was normal on the surface, it was tinged by the loss of his dad, and his own various misadventures (now infamous from his appearances on Would I Lie to You?), from burning down the family home to starting a short-lived punk band called Dog Dirt. As an adult, he trained as a solicitor and moved to London. Though he was doing pretty well (the South London Press once crowned him 'The Cockroach King' after a successful verdict), a chance encounter in a pub in the 1980s with a young comedian going by the name Vic Reeves set his life on a different track. And now, six years on, the heart condition that once threatened his career has instead led to new success on BBC2's Gone Fishing.
Warm, profound, and irrepressibly funny, And Away... is Bob's full life story (with a few lies thrown in for good measure).
Crave: brilliantly indulgent recipes by Martha Collison
We all know the feeling. What starts as an insignificant little niggle, gently hinting at a kind of food, grows into a demanding craving. The kind that drags you out of bed in the middle of the night on a search for cheese, or causes you to break away from your desk in a desperate hunt for chocolate.
Crave is the second book from Sunday Times bestselling author and Great British Bake Off contestant, Martha Collison. Using brilliant food science and delicious flavour combinations, she provides go-to recipes incorporating 8 of those things we so often hanker for: citrus, fruit, nut, spice, chocolate, caramel, cheese – and alcohol! There are 'Instant' recipes such as Lemon Cheesecake Pots – your super quick treats to be rustled up in next to no time. There are 'Soon' recipes that are ready to snaffle in under an hour, like Chilli Chocolate Churros. And you'll find 'Worth the Wait' recipes, too. Think Olive & Preserved Lemon Focaccia and Caramelised White Chocolate Cake – a collection of bakes where patience yields intense flavours and sumptuous textures.
The Little Paris Bookshop by Nina George
"There are books that are suitable for a million people, others for only a hundred. There are even remedies—I mean books—that were written for one person only…A book is both medic and medicine at once. It makes a diagnosis as well as offering therapy. Putting the right novels to the appropriate ailments: that's how I sell books."
Monsieur Perdu calls himself a literary apothecary. From his floating bookstore in a barge on the Seine, he prescribes novels for the hardships of life. Using his intuitive feel for the exact book a reader needs, Perdu mends broken hearts and souls. The only person he can't seem to heal through literature is himself; he's still haunted by heartbreak after his great love disappeared. She left him with only a letter, which he has never opened.
After Perdu is finally tempted to read the letter, he hauls anchor and departs on a mission to the south of France, hoping to make peace with his loss and discover the end of the story. Joined by a bestselling but blocked author and a lovelorn Italian chef, Perdu travels along the country's rivers, dispensing his wisdom and his books, showing that the literary world can take the human soul on a journey to heal itself.
Reserve The Little Paris Bookshop