14th September 2023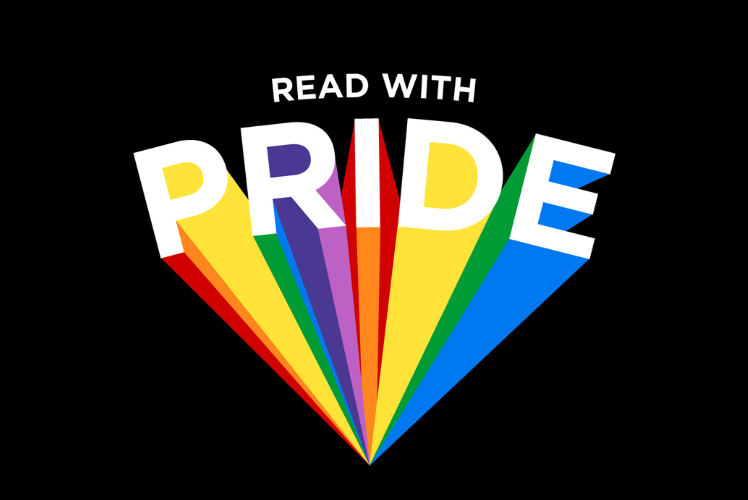 To celebrate Channel Islands Pride 2023 this weekend we've picked 5 of our favourite reads. You can find these in the Library - click the links to reserve a copy.
1. 'Coming Back' by Jessi Zabarsky
Preet and Valissa live in a world where everyone has magic inside them, and Preet's power is formidable. But by some cruel trick of fate, Valissa has no power at all. When their home is attacked, Valissa takes the chance to prove herself, even if it means leaving Preet behind. But while her companion is forging her own path and finding her confidence, Preet breaks the village's most sacred law and finds herself cast out of the only home she has ever known. Will the two be able to overcome adversity, insecurity and distance to find each other again?
Zabarsky's beautiful, soft art style is a beautiful vessel for this LGBTQ+ allegory of love, family, tradition and sacrifice. The story is gently paced and somehow feels very grounded despite the fantastical setting.
2. 'How It All Blew Up' by Arvin Ahmadi
For eighteen-year-old Amir, coming out to his Muslim family was always going to be difficult, but he didn't expect it to end in an airport interrogation room. With his mother, father and sister being interrogated in the room next door, Amir must explain to a stern-faced customs office how he got to Rome and why he ran away to find himself.
Ahmadi's novel explores coming out and the difficulties faced when a person does not feel free to be themself. Amir's fears of rejection, being unlovable and of being judged by those he loves will certainly resonate with many LGBTQ+ readers, but Ahmadi's witty and compassionate writing make this an enjoyable read, if heart-wrenching at times.
Reserve 'How It All Blew Up' on Libby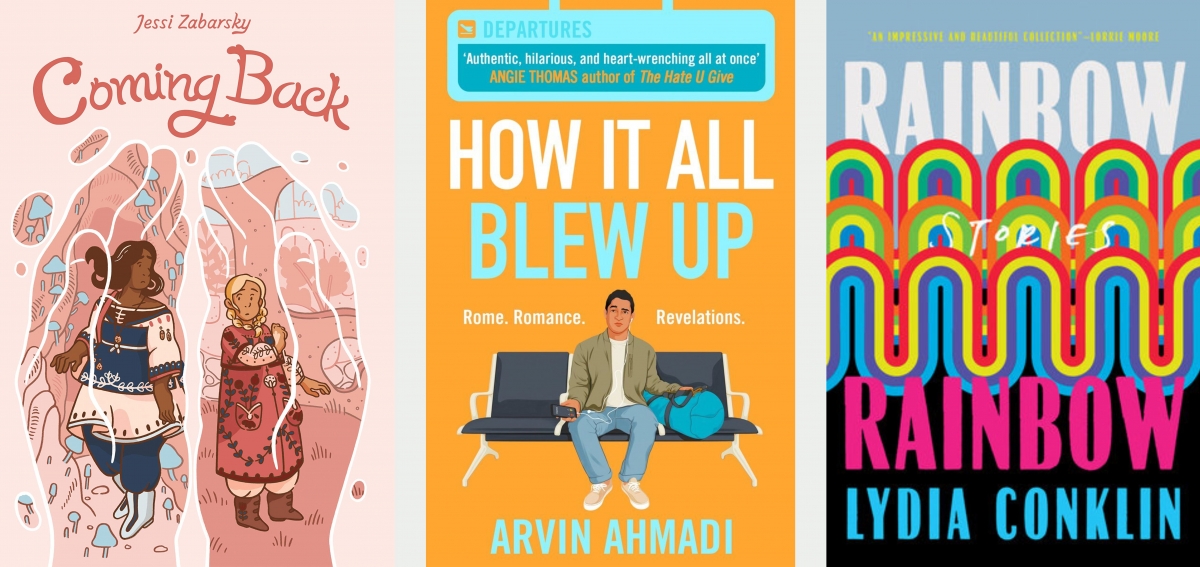 3. 'Rainbow Rainbow: Stories' by Lydia Conklin
 A collection of short stories to celebrate the humour, darkness and depth of emotion of the queer and trans experience that's not typically represented: liminal or uncertain identities, queer conception and queer joy.
This rare collection explores the often overlooked experiences from within the queer community and shines a light on those whose identities are not often celebrated widely in mainstream media. Not one to shy away from difficult scenarios or experiences, but with a core honesty and an undercurrent of humour.
Reserve 'Rainbow Rainbow: Stories'
4. 'Best Men' by Sidney Karger
An hour after meeting a hot stranger at a bad, Max is with him on the rooftop of his apartment. Then, just five minutes later, he's bolting back down twelve flights of stairs, hoping to never see him again. So when Max is performing his duties of the 'Gay of Honour' at his best friend's wedding, the last person he hoped to see was that same hot stranger performing the duties of the Best Man. Now, the two 'best men' are in a fight to the death over who will be the actual best.
This queer spin on the romantic enemies-to-lovers story is written with a lot of heart and humour. The protagonist is likable and the light-hearted story of a slow-burn romance feels fresh and very easily readable.
5. 'The Seven Moons of Maala Almeida' by Shehan Karunatilaka
Colombo, 1990. Maali Almeida—war photographer, gambler, and closeted gay man—has woken up dead in what seems like a celestial visa office. His body is sinking in the serene Beira Lake and he has no idea who killed him. In a country where scores are settled by death squads, suicide bombers, and hired goons, the list of suspects is depressingly long, as the ghouls and ghosts with grudges who cluster round can attest. But even in the afterlife, time is running out for Maali. He has seven moons to contact the man and woman he loves most and lead them to the photos that will rock Sri Lanka.
This 2022 Booker Prize winner follows Maali's journey through the afterlife. It's a race against time to solve the mystery of how he died and how to bring his damning photos to light. Despite the heavy premise, the tone is often humorous, satirical and is an excellent page-turner.
Reserve 'The Seven Moons of Maala Almeida'
Reserve 'The Seven Moons of Maala Almeida' on Borrowbox