3rd August 2023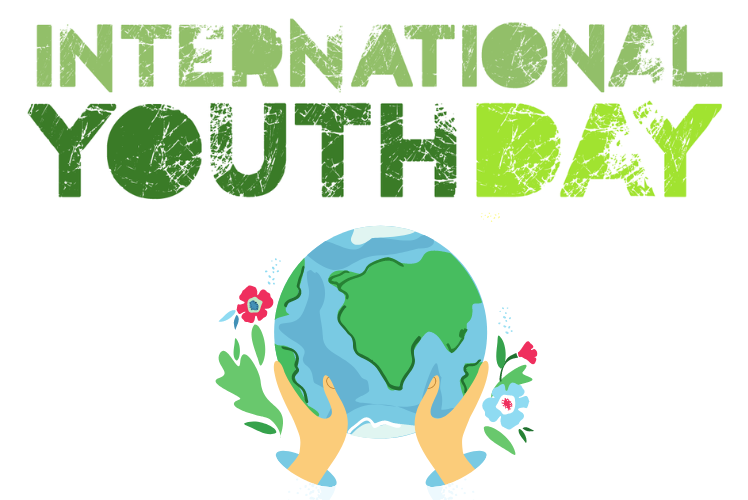 Young people have the creativity, the potential and the capacity to make change happen – for themselves, for their communities, and for the rest of the world.
International Youth Day is run by UNESCO and is a yearly awareness raising event to support young people to drive social innovation and change, participate fully in the development of their societies, eradicate poverty and inequality, and foster a culture of peace.
This year's theme is 'green skills' and we've gathered 10 books for children and young adults that explore themes of sustainability and climate-friendly living to inspire young readers. Click on the titles to reserve them from the Library!
Hope Jones wants to do something to protect the environment and prevent climate change. But what can she do? She's just an ordinary 10 year old girl. But as Greta Thunberg says: "No one is too small to make a difference."
2. Beauty and the Bin – Joanne O'Connell (children's fiction)
Laurie's home-made beauty recipes are no secret. The secret is that her eco-warrior family get their ingredients from the bin. A fresh and funny debut about friends, family, school and being a young eco-warrior.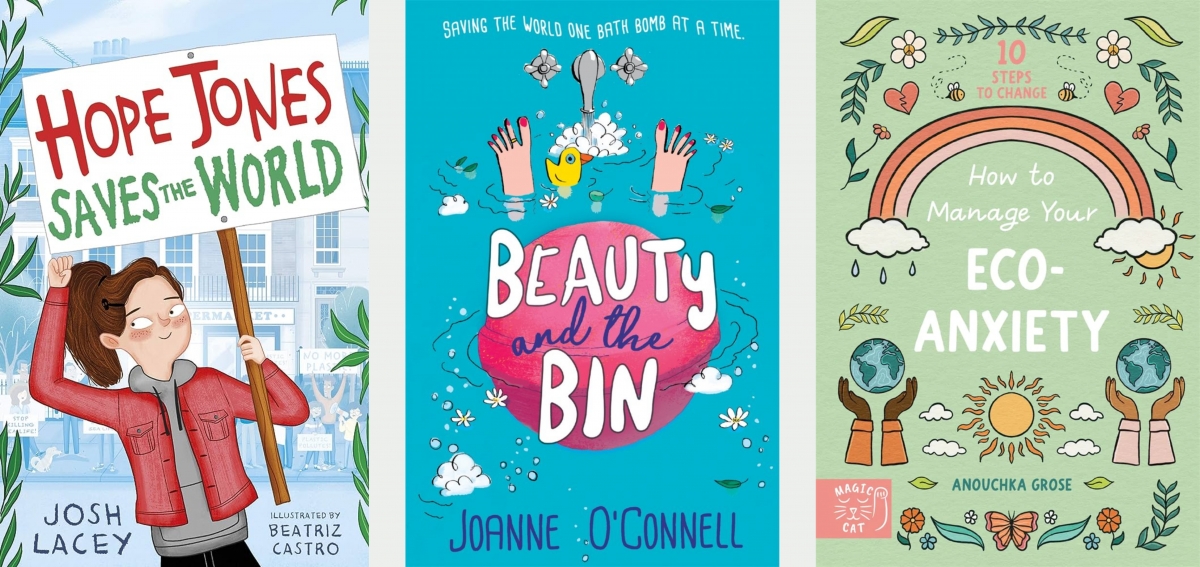 It's important to acknowledge that children are increasingly aware of the negative effects of climate change on the planet, and this knowledge can impact their emotional wellbeing.
Drawing on years of experience as a psychoanalyst, Anouchka Grose shares cutting-edge insights on how to manage eco-anxiety. The book includes a toolkit to help build resilience and equip children with practical solutions, discovering the comfort to be found in community.
4. Climate Rebels – Ben Lerwill (children's nonfiction)
Climate change is happening, now. But it's not too late to change the story. Meet the humans, from around the world, who are fighting to save our planet. Featuring 25 hopeful stories including Greta Thunberg & David Attenborough - as well as lesser-known heroes, such as turtle-protector Len Peters, and the guardians of the Amazon rainforest. With beautiful illustrations.
5. The Last Tree – Emily Haworth-Booth (picture book)
A group of friends make their home in a forest. After years of happiness, the community begins to build houses and walls. Soon the adults are not curious about the world beyond. Can the children save the last tree?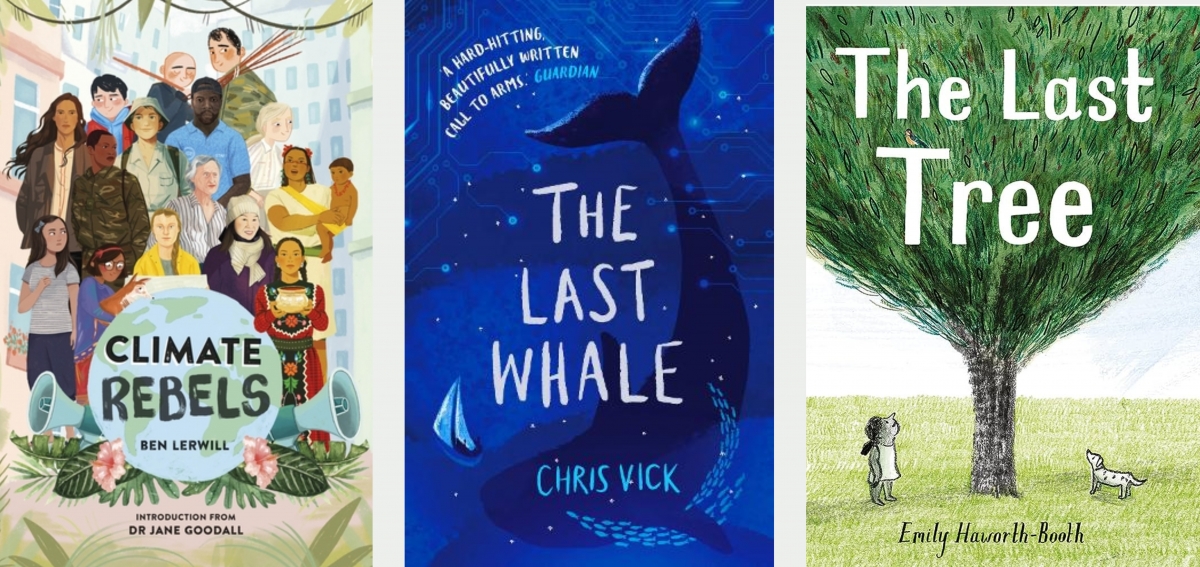 Thunder crashes in the sky as a little turtle struggles down the beach, and slips into the sea for the first time. Over the years she'll revisit this shore many times. Join her as she makes her great journey across the ocean.
7. The Last Whale – Chris Vick (young adult fiction)
From killers to conservationists, the story of three generations of the Kristensen family, their history as whale hunters and later their mission to save the great whales and our planet.
8. Floodland – Marcus Sedgewick (young adult fiction)
Imagine that England is covered with water and Norwich is an island. Zoe survives there as best she can. Alone and desperate among gangs, she manages to dig a derelict boat out of the mud and gets away to Eels island. But it too is full of danger.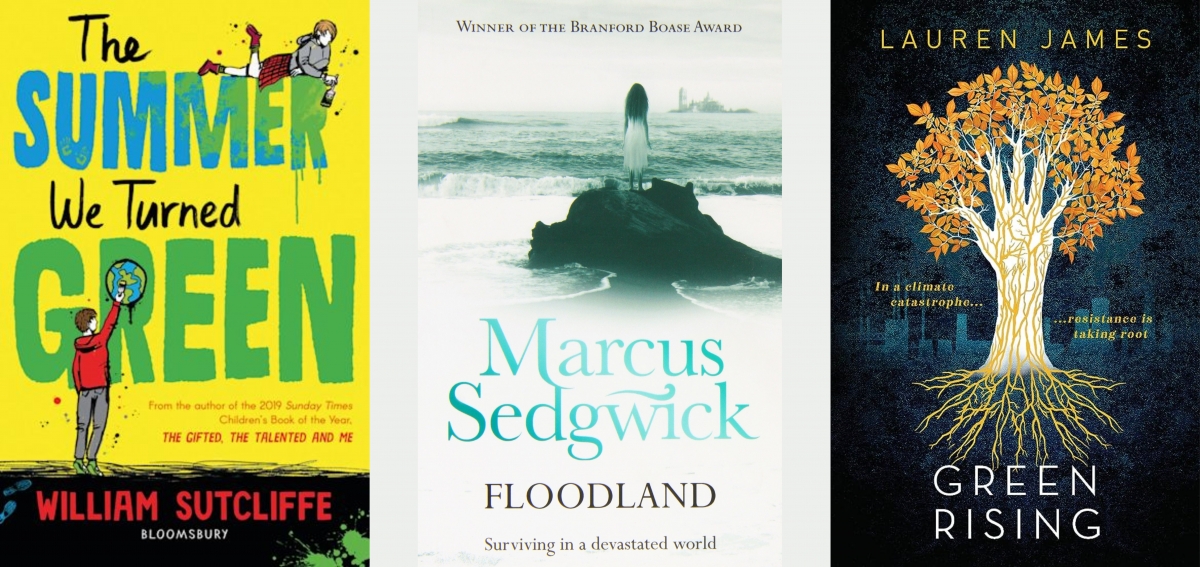 9. Green Rising – Lauren James (young adult fiction)
Gabrielle is a climate-change activist who shoots to fame when she becomes the first teenager to display a supernatural ability to grow plants from her skin. Hester is the millionaire daughter of an oil tycoon and the face of the family business. Theo comes from a long line of fishermen, but his parents are struggling to make ends meet. On the face of it, the three have very little in common. Yet when Hester and Theo join Gabrielle and legions of other teenagers around the world in developing the strange new 'Greenfingers' power, it becomes clear that to use their ability for good, they'll need to learn to work together.
It's the summer holidays, and thirteen-year-old Luke has just had his life turned upside down. First his older sister Rose moved 'across the road' - where a community of climate rebels are protesting the planned airport expansion - and now his dad's gone too. Dad only went to get Rose back, but he's out there building totem poles out of old furniture and wearing sandals and drinking mead (whatever that is). Luke is determined to save his dad, his sister and his summer. So how does he find himself at the top of a tree refusing to leave until the bulldozers stand down?
 Looking for more? Take a look at our book blogs for children and families here.