4th April 2022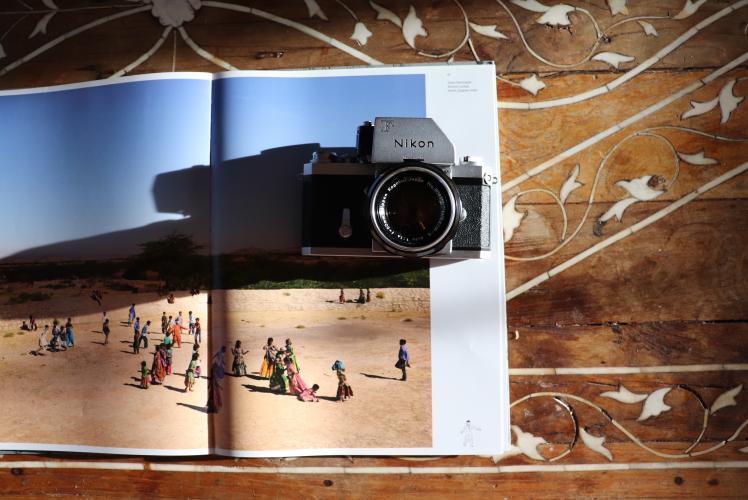 It's official: having a hobby is good for you. Better health, lower stress, greater happiness - research suggests that hobbies can make a major difference. We've selected 10 books from our collection to inspire you to try something new. Click on the titles to browse, borrow and reserve. And find more in the non fiction shelves - just ask a Librarian next time you drop into the Library! 
1. Girl with a Sewing Machine
A beautiful, instructive book from The Great British Sewing Bee's Jenniffer Taylor to inspire sustainable fashion choices. Using Jenniffer's imaginative ideas, this book will teach you how to transform unloved items of clothing into new and fun outfits you'll be excited to wear. Learn how to customise clothes with tie-dyeing and block printing; as well as how to measure yourself, create patterns and make clothes from scratch.
 
2. Upcycling: 20 Creative Projects Made from Reclaimed Materials
Ever thought about turning that old item in the garage into something awesome to impress your dinner guests? Written by Max McMurdo, who you might recognise from George Clarke's Amazing Spaces, this book can help you discover inner design genius. It's got some genuinely cool ideas, plus advice on where to find scrap items, and techniques on how to transform them into great designs.
 
3. Stargazing for Beginners: Explore the Wonders of the Sky at Night
Why not make the most of our island's dark skies by learning some basic astrology? This practical guide explains and demystifies stargazing, teaching you to recognize different kinds of objects and showing you how they move through the sky over the course of the night and the year. Learn the names of the constellations and build up more advanced knowledge as you go!
 
4. Rewild Your Garden
Written by Frances Tophill of BBC Gardener's World fame, Rewild Your Garden is a delightfully illustrated guide to bringing nature to your space. Rewilding is becoming increasingly popular – the practice of looking after green space with wildlife benefits in mind. This book shows you easy ways to look out for bees, butterflies and birds, whether you have a balcony, courtyard or garden, you can give something back to the planet.
 
5. Ukelele for Dummies
Much smaller than a guitar (and with less strings to worry about), the ukulele is a great instrument to try if you're keen to play music. As with all the 'For Dummies' books, this edition covers all the basics from chords and strumming patterns to guidance on finger-picking. You can then move on to master full songs including pop and folk hits!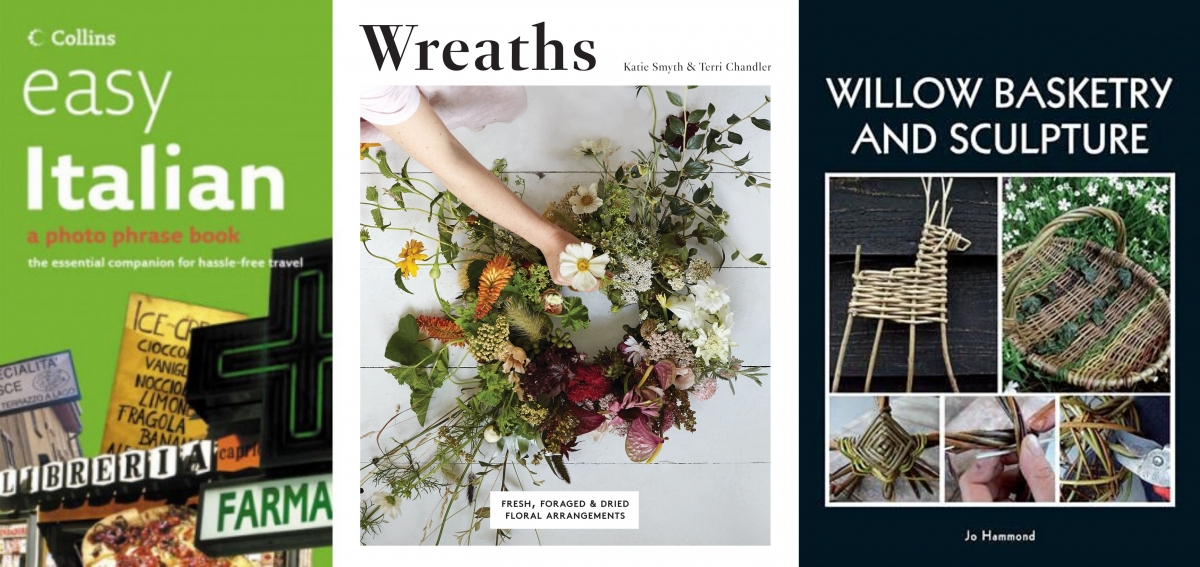 6. Wreaths: Fresh, Foraged and Dried Floral Arrangements
After quitting their day jobs, Katie Smith and Terri Chandler started up a flower business, designing flowers for weddings and parties. Inspired by wild, foraged materials, this book brings together their ideas and techniques for anyone to try. It contains step by step instructions for 20 designs – you'll want to make and keep them all!
 
7. In Camera: How to Get the Perfect Pictures Straight Out the Camera
Photography helps you look at everything in a different way – every moody sky, bird on a branch, street scene or even well-baked cake is an opportunity to capture an interesting image. This book teaches you how to master your digital camera, getting the most out of its incredible capabilities. Spend more time photographing and less time editing!
 
8. Life Drawing in 15 Minutes: The Super-Fast Drawing Technique Anyone Can Learn
Jake Spicer regularly runs portrait and figure drawing courses for the National Portrait Gallery, so this is a great book to try if you're looking to learn! With step-by-steps and techniques derived from his proven life-class methods, Jake gives you the skills to create beautiful life drawings quickly, successfully and, ultimately, in only 15 minutes.
 
9. Willow Basketry and Sculpture
Willow weaving is a really rewarding craft for anyone who wants to reconnect with the natural world. This book covers all the essential information and tuition needed to get started - thirteen projects are set out in clear stages, ranging from baskets and planters to sculptures and wreaths.
 
10. Easy Italian: A Photo Phrase Book
No hobby list is complete without a reminder about learning languages! This illustrated phrase book is for situations where you don't need words, plus those essential phrases for when you do. A 'new generation' language book, Easy Italian is perfect for learning the essentials for your trip (ordering a cappuccino for instance), as well as how to decipher those all-important street signs and train station notices. 
Looking for more book recommendations? Head to the blog page and use the 'Books' filter to read more!