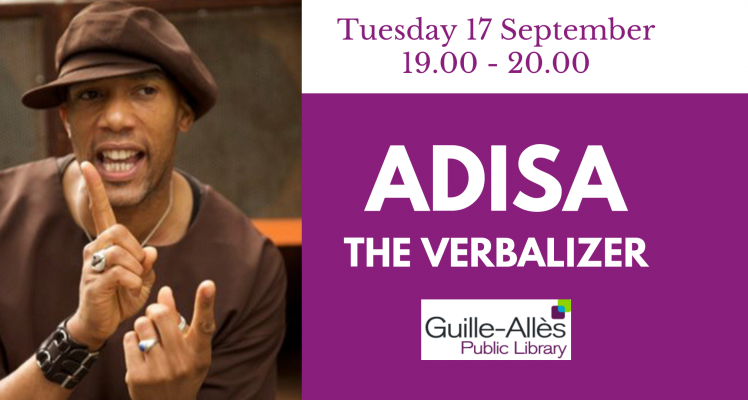 Adisa the Verbalizer
Tuesday 17 September, 19.00-20.00
Acclaimed London-based poet Adisa the Verbalizer joins us at the Library for a special performance for children and adults.
With a mouthful of metaphors and so much time for rhymes, Adisa will deliver a high-energy, interactive hour of poetry, involving you in his performance along the way.
Watch some of Adisa's performances on YouTube for a taste of what to expect. We are very excited to be welcoming him to the Library!
Suitable for all secondary school children. For more information call 720392 or email ga@library.gg