Important information for users of our eBooks, audiobooks, and digital magazines.
Our collections on RB Digital have moved to a new app called Libby.
Download the Libby app and add Guernsey Public Library. Enter your library card number - your PIN is the same as the one you use to log in to your library account online. Don't know your PIN? Get a new one here.
Read our step-by-step guide below or watch our handy explainer video.
Step-By-Step Guide
On the Libby app
1. Press No cards+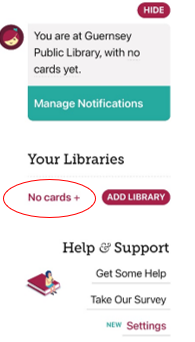 2. Press Add a card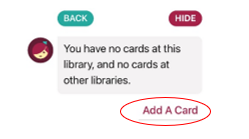 3. Press Enter Library Account Details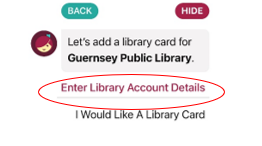 4. Enter your library card number
5. Enter your 4-digit library PIN code (not your surname) - if you don't know your PIN, get a new one here or contact us.
6. Press Sign in