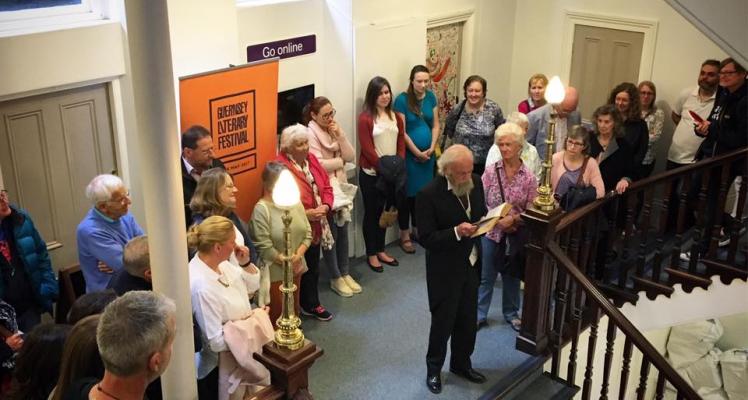 Living History Tour
Tour the Library with one of our original staff!
On Tuesday 18 July, 6.00-7.00 pm, our original Curator John Linwood Pitts will lead guided tours of the iconic Library building. Mr Pitts (played by John Gaisford from Guernsey History in Action) is returning to us 100 years after his death to explain how his friends Thomas Guille and Frederick Allès managed to fulfil their boyhood dream of opening a library in Guernsey.
The tour will take in the whole building, including areas not normally open to the public, as Mr Pitts tells stories from throughout the Library's long history, from the earliest days in the 19th Century through the Great War and the Occupation up to the present day.
We ran three tours in March and April – this new date has been added due to popular demand. It's free, but booking is essential – to book your place, call 720392 or email ga@library.gg